BDW2023 // Charity painting workshop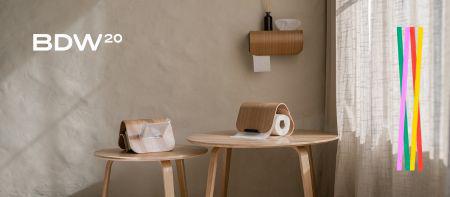 Following the success of last year's furniture painting workshop, Plydesign invites you to spend a fun afternoon getting to know Plydesign's unique collection of home accessories, which you can paint according to your own creativity and style. This year again, the fantastic
Azúr Bagoly
will enable confident object painting by providing chemical-free milk paint made from 100% natural ingredients.
The finished products will be donated to an institution in need.
The event is free of charge, but registration is required due to limited space.
Registration:
info@plydesign.eu

Date: October 11, 2023
Time: 13:00-19:00
Location: 1096 Budapest Thaly Kálmán utca 41.
The festival is sponsored and funded by the Hungarian Intellectual Property Office and organised by the Hungarian Design Council.