Plydesign's entire collection is now available in pCon database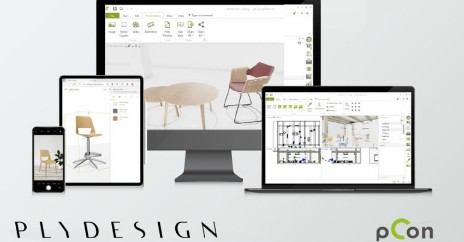 The pCon 3D interior design software is a beautiful tool for maintaining contact with our partners and customers and reaching out to new potential dealers, architects, and interior designers. The pCon product family enables our partners to communicate their ideas through photorealistic, high-quality 3D renders, AR, animations, and interactive images with different perspectives. All necessary information is only one click away; technical information configurator-generated material and colour options, technical information as well as quotation request.
pCon.update registration
Plydesign's OFML data is available for everyone - after registration, the email address should be confirmed, then your pCon account will be activated which enables you to use pCon platforms.
Click here for the registration
Login and subscription
After your account will have been confirmed, subscribe to Plydesign's OFML data
by clicking on this link
Data Client
Log in to pCon.update and download the data client. The pCon data client serves to install and update Plydesign's OFML data and pCon. planner software on the computer.
Choose the program which fits best your needs!