Design Management Award 2020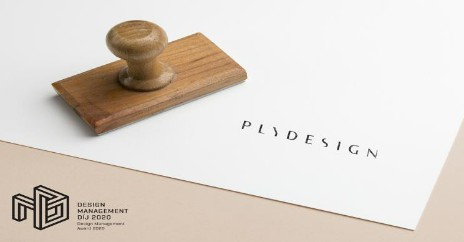 The Design Management Award, founded by the Hungarian Design Council, recognizes organizations that strive for continuous innovation and outstanding quality in the creation of their strategy, operation, design of their products and services, keeping in mind the aspects of social responsibility and sustainability. The award went to the Plydesign design brand this year, which during its six years of existence has developed into an internationally recognized, professional team characterized by a solid manufacturing background, a design approach that combines new technologies with innovation, and respect for cultural heritage.

Design approach in all areas of operation
Plydesign's growth strategy since its inception in 2014 has been framed by innovation, collaboration and efficiency. The result of its unbroken development curve since its six years of operation is the high-quality FLEET collection, the flexible and extensive organizational transformation and the marketing communication associated with the recent rebranding process. Plydesign is committed to the cause of Hungarian furniture and to embracing young designers, which is well proved by the now continuous cooperation with the furniture design students of the Moholy-Nagy University of Arts. A business enterprise based on a unique initiative, the innovation engine of which is the support of Hungarian design in the Hungarian furniture industry.
Instead of achieving short-term profits, the product development process is shaped by added value and a holistic attitude that interprets furniture design in a social, societal and economic context, from idea to realization to the product life cycle, with a particular focus on customer feedback.
As a result of the design management approach integrated into the organizational structure, from a two-person start-up in 2014 to an open, six-member team (managing director, senior designer, sales and sales manager, project manager, PR and marketing manager, graphic designer) has evolved. The corporate culture is defined by trust and close collaboration, which encourages creative thinking and a high degree of productivity through continuous self-reflection.
In its 2020 marketing strategy, Plydesign has outlined the steps of an extensive image change that uniformly and faithfully reflects the brand's mindset and mission. Already presenting its furniture design philosophy in its elaborate and sophisticated product collection, the new image aims to convey the existing design and operational spirit effectively and through the means of contemporary communication.