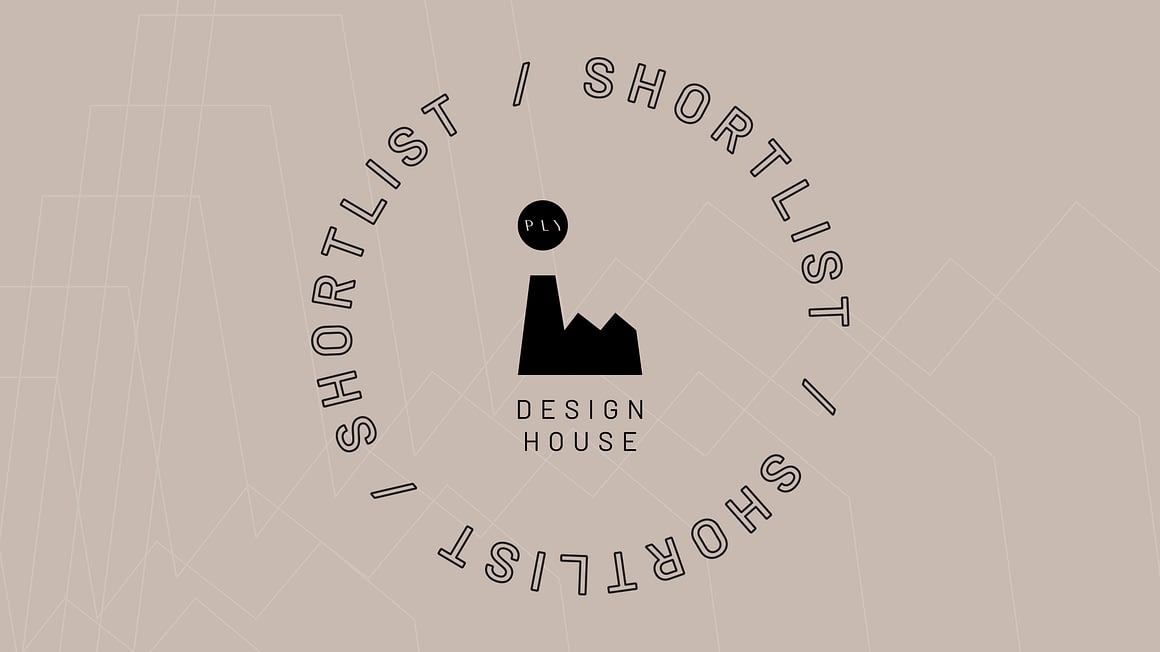 Plydesign has announced the PLY DESIGN HOUSE design contest the first time this year. The month and a half product development was the final phase of the multiple rounds when the shortlisted candidates were given important criteria and directions for the concepts' elaboration through one-to-one consultation. The Grand Prize and Audience Award were granted in the frame of the award ceremony held on October 15, 2021.
The finalists made a supreme effort in elaborating their concepts, which is reflected in the high quality of the closing presentations. During the consultations, a threefold set of principles guided the product development: production technology, design, as well as market, economic, commercial and marketing criteria. After a lengthy jury process, Anna Kovács won the Grand Prize (HUF 1 million cash prize, 6-month paid career training programme, royalty agreement) and Laura Schillinger came first in the online voting coordinated by our official media partner Hype and Hyper design magazine, winning the Audience Prize (a study trip to the Stockholm Furniture and Light Fair in February 2022). The evaluation of the entries is published herewith.
Fanni Barta // DOUBLE-DECKER nightstand
The furniture called "DOUBLE DECKER" was initially conceived as a versatile, variable bedside cabinet - small table. It kept the technological profile of Plydesign in mind and targeted new marketable directions in the product range. The very rational structural formula: two-two curved "U" shaped leg and shelves elements has evolved into a strikingly innovative design thought process through continuous product development. The result is an ergonomic furniture ensemble that is complete in both function and usability. The fusion of storage and seating is an exciting and challenging design area, a good and obvious solution is hard to find, but Fanni Barta promises to overcome the obstacles. She has designed newer and newer furniture formations to serve the needs of private homes, sublet living with moving, dormitories, hotels, student residences, community halls. Not content with all of these, she has also experimented boldly with curved interconnected structures alongside linear shapes, charting new directions for development.
Anna Kovács // Accessory objects concepts // Grand Prize Winner
Anna Kovács's work is an outstanding example of how an innovative idea can be turned into an exceptional result with a lot of hard work and diligence. She has a keen sense of finding unusual objects that can expand the Plydesign collection in new directions. By understanding the manufacturer's and Plydesign's needs, she has been thinking about a product line from the very beginning. However, this was just the beginning, the "entry": during the one and a half month development program, she was very open and attentive to the feedback she received during the consultations and was able to integrate it into her work with a high degree of efficiency. She has intensively developed and refined her designs, with a lot of experimentation and appropriate choices. The result is a potential product range that is niche, original, well-elaborated, and easy-to-produce, and the winner product in PLY DESIGN HOUSE design contest.
Laura Schillinger // Deckhand serving cart // Audience Award Winner
Plydesign's furniture family inspires DECKHAND in name and function, and form. She has reimagined and modestly integrated into the dramaturgy of Plydesign's products a piece of furniture that is nowadays in shadow: the serving cart. In Hungary, it is best associated with the elegance and lifestyle of the stylish bourgeois world between the two wars. Laura Schillinger has sought out new community spaces, internet cafés, rentable, mobile, non-permanent coworking spaces where a sense of home and private comfort can be fused. She positioned her portable storage furniture as a focus for this. Personal work equipment, objects, small items and even outerwear can be easily and ergonomically stored by its user. The structural design is very rational, with two vertical frames and two horizontal shelving units, using curved, molded plywood technology which gives a sufficiently rigid static structure with a relatively favorable self-weight. With its soft lines and delineated design, eye-catching and very likable character, this new furniture type is an excellent addition to the Plydesign fleet.
Áron Sütheő // DINGI baby bouncer
Áron Sütheő's baby bouncer was a very nice match for the design contest. It took into account the material, the factory, and the technology. However, the choice of product is also sensitive: the 21st-century man-child gets the ancient, classical, now scientifically proven necessary movement of rocking - which is not common today. They can feel the security, prepare to move and balance in the first months after they hit the ground. But our age is practical: we don't invest for three months, let's have a wider use! Áron Sütheő nicely transfers the idea to the product, sketching the concept from a cradle or bouncer to a high chair and then a rocker. Leaning on convincing research, he consulted institutions in daily contact with target groups and took the gathered information into account in the development. Market research and a competitive analysis also confirm that the DINGI baby bouncer as an idea is really great and worthy of further consideration and consistent product development.
Ildikó Varga // Lean On table product family
Ildikó Varga's entry, although at first glance it might not have necessarily fit Plydesign's profile, its subtle workmanship and warmth drew attention to itself, and the jury saw great potential in it. Starting from the basic idea, Ildikó has expanded her designs slightly and adapted them to Plydesign's possibilities and collection and extended their function. She was not afraid to go further, to rethink and rethink her ideas, she was open to the process, and thus developed a well-thought-out design that was more in tune with market realities, but which remained true to the lovable spirit of the original concept, a close cousin of it.
Media partner